Latest News
Latest News
NUSA in Bloom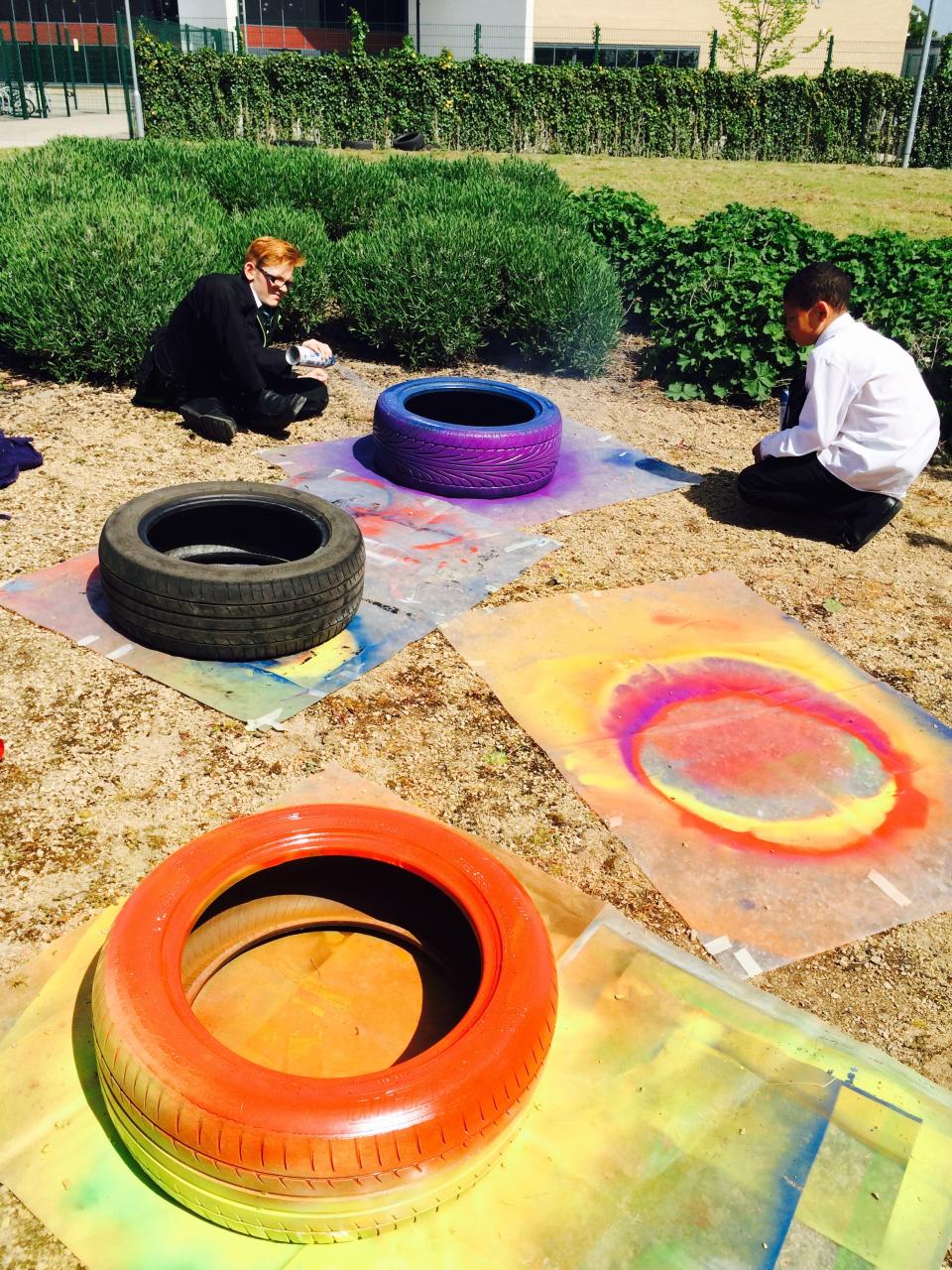 A group of our Year 9 pupils took part in the Nottingham in Bloom 'Best School Grounds' competition, which aims to help schools gain as much benefit as possible from their gardening activities by participating in the campaign.
The theme for the project was 'Upcycling' - this is the process of converting waste materials or useless products into new materials or products for better environmental value.
Pupils reused old car tyres, wheel barrows, Wellington boots, pots, empty tin cans from the canteen, milk cartons and anything else we could recycle to create an attractive garden. Pupils also got involved in sowing seeds, planting flowers, painting, making bunting, bird boxes and much more. In July, to celebrate their hard work, pupils invited parents and families to an afternoon picnic to showcase their beautiful garden.

Feedback received from Nottingham In Bloom:
"A brilliant start with some really great gardening taking place which is already benefiting the pupils! Well done and we look forward to seeing how your garden develops!"
We are very proud of our achievement - well done Year 9!
August 2022
| M | T | W | T | F | WE |
| --- | --- | --- | --- | --- | --- |
| 1 | 2 | 3 | 4 | 5 | 6 |
| 8 | 9 | 10 | 11 | 12 | 13 |
| 15 | 16 | 17 | 18 | 19 | 20 |
| 22 | 23 | 24 | 25 | 26 | 27 |
| 29 | 30 | 31 | | | |