Welcome to Learning Support
Learning Support
The documents below are those required by the DfE to be published on the website.
At NUSA, we value the abilities and achievements of all our pupils and the contribution that every young person can make. We welcome the diversity of culture, individuality and intellectual style that comprises our Academy population.
NUSA is committed to providing each pupil with the best possible environment for learning.
The Learning Support Department (LSD) seek to raise the achievement, remove barriers to learning and increase physical and curricular access for all.
Our Learning Support staff are dedicated to providing a happy, safe and caring environment, where students and adults learn together in the spirit of co-operation and mutual respect.
All our young with SEN are valued as equal members of our community and our Learning Support staff adopt and reinforce the general Aims and Objectives of the NUSA Inclusive Education Policy, which can be summarised into four main principles.
NUSA values all students equally
We aim to identify and break down barriers to learning
Our main principle is one of inclusion
We place a strong emphasis on both personal and academic achievement, believing that all students are entitled to a broad and balanced curriculum within a caring environment.
Welcome to NUSA's Learning Support Wonder Space!
NUSA is home to a unique facility dedicated to the thriving of its pupils and staff, combining the features of a Learning Support Unit with a hands-on, minds-on exploratorium. The Wonder Room, a repository of delightful and educational objects and artefacts curated by Dr Matthew McFall, is modelled on the tradition of the Cabinet of Curiosities – a place where it is impossible not to find something meaningful, striking, or enlightening. This realm feeds our Learning Support Wonder Space, overseen by our SENDCO Lesley White – a room dedicated to education, inspiration, problem-solving – and the equal participation and flourishing of all pupils. The Space allows for engaging and hand-on encounters with the wonders of the world: insects, puzzles, optical illusions, and a surprising number of mysteries. Here all pupils, staff, and visitors can benefit from drop-in sessions at the beginning, middle, and end of the school day. Pupils with special educational needs and disabilities are able to access timetabled lessons in the Space with our staff, designed to assist with knowledge, skills, and well-being. Sessions are tailored to the requirements of the pupil; all centre on interest, positive emotions, and advancement. Fundamental skills such as literacy and numeracy are pursued alongside equally important –and powerful – practices such as creative puzzle-solving, theorizing, and play. In this Learning Support Wonder Space, everyone is valued and celebrated, with participants working together to foster a culture of wonder and learning.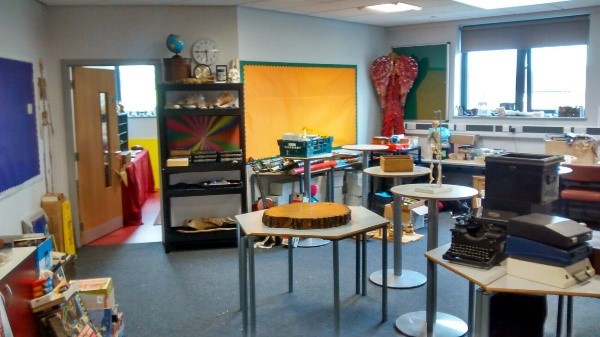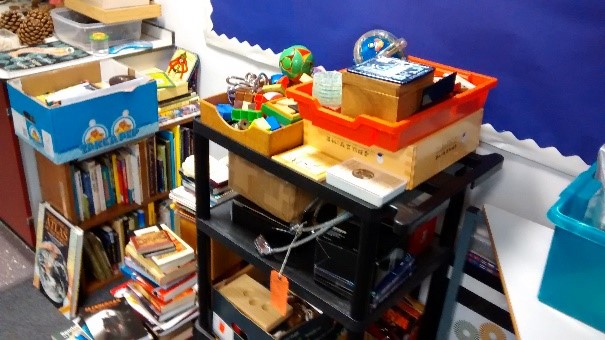 In addition to this new initiative, we also offer:-
Personalised timetables, developed for our most exceptional students, ensuring that they can learn in a mainstream setting.
Our specialised staff who make an important contribution towards students' personal, as well as academic development.
Weekly support from the Autism team which ensures our children with ASD have a strong emphasis on improving social skills and secure environment in which students feel safe to explore, interact and make positive contributions. This is also an opportunity for 1-1 sessions with pupils and/or sessions with parents.
Additional support, targeted at literacy, specific learning difficulties and social interaction skills.
In year 9, an alternative course the AIM award is offered for students who would find GCSE too changeling for all their options.
Our Learning Support Department (LSD) have an exceptionally good knowledge and understanding of students' and their families and the best way to engage them in learning. Relationships are strong and trust based, which provide a good foundation for behaviour and a positive attitude to learning. Our students receive close, individual attention an appropriate, differentiated curriculum that is challenging but accessible.
For further info about Learning Support, please see our "Commonly asked Questions and Answers" page.
Review Meetings
The Learning Support Department (LSD) will hold regular monthly meetings for parents to come to discuss concerns that may arise about their children who have SEN.
These will be held on a Wednesday from 3:30pm – 5:00pm and will be on the first Wednesday of the month.
If you have any concerns about your child's learning needs and you would like to speak to a member of Learning Support please contact school reception to arrange an appointment.
July 2022
| M | T | W | T | F | WE |
| --- | --- | --- | --- | --- | --- |
| | | | | 1 | 2 |
| 4 | 5 | 6 | 7 | 8 | 9 |
| 11 | 12 | 13 | 14 | 15 | 16 |
| 18 | 19 | 20 | 21 | 22 | 23 |
| 25 | 26 | 27 | 28 | 29 | 30 |