Curriculum Intent
Creative Arts
"Creativity is contagious, pass it on."

— Albert Einstein
"To live a creative life, we must lose our fear of being wrong."

— Joseph Peace
"Love all the arts and you will master the art of being successful."

— Thinkbig.com
Purpose
Creative Arts at NUSA aims to equip students with the knowledge, skills and confidence they need to excel in whichever path they choose in life. Through the exploration of materials and techniques students will learn the essential knowledge that allows them to think critically, creatively, and to trust their own sense of judgement, raising their self-esteem and confidence. Students will overcome boundaries, both in a practical sense and in terms of personal boundaries, encouraging positive self-expression through working outside of their comfort zones.
Curriculum features
KS3 students will complete a wide range of projects, giving them a broad understanding of the value of art, music and drama in the world and how they can be a part of that world. Students begin with a module on the foundational skills they need to develop, before moving on to explore movements and cultures through art, music and drama. They will complete the year with a project that produces a final response, in which students can use the knowledge and skills that they have developed to create a work of art to be proud of. Students will complete two main projects every year that offers a cross-curricular approach in which they will create outcomes from a multiple array of creative techniques.
KS4 students will embark upon an exciting journey as they work towards their GCSE coursework. Our GCSE and BTEC courses help students to develop the knowledge, skills and understanding to enable them to express their creativity and imagination through responses to visual and written stimuli. Students will be guided through exciting projects suited to either structure and, by the time they reach year 11, students have gained the independence and confidence they need to excel not just in their exams, but in many of the challenges that life has to offer.
Enrichment
The diverse range of enrichment opportunities offered by the creative art department at NUSA ensure that students will not only develop their creative skills, but also their own social and cultural awareness of the world in which we live. Our creators play a crucial role in the school community and have opportunities to be involved in sporting and performance events as photographers. Students also have opportunities to explore their wider community, with exciting trips to places such as Yorkshire sculpture park, Royal theatre London and Derby Opera house.
All students are encouraged to attend weekly extra curriculum sessions in the department where they are able to receive individualised support and guidance to push their talents to the next level. Many of our students benefit greatly from this opportunity, and the creative department is a place in which students can feel welcomed and supported.
Curriculum Journeys
Art and Design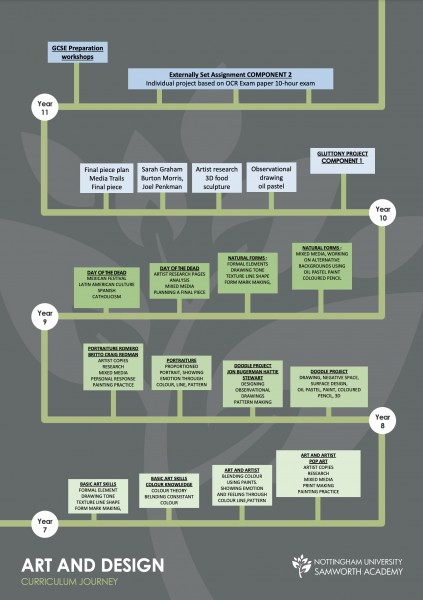 Drama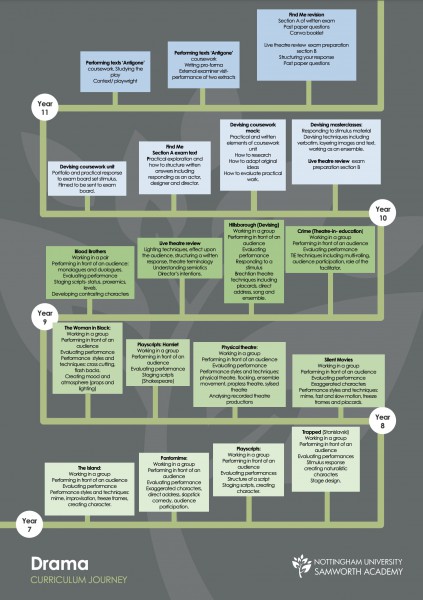 Music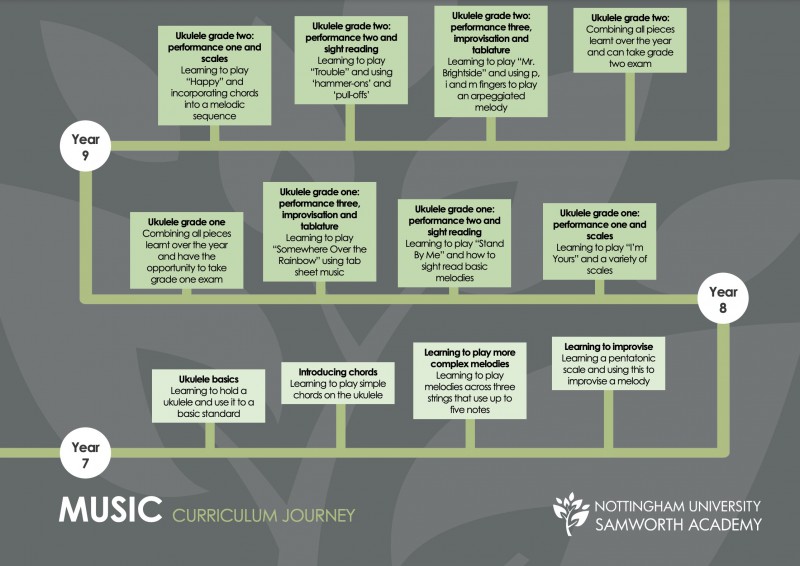 December 2023
| M | T | W | T | F | WE |
| --- | --- | --- | --- | --- | --- |
| | | | | 1 | 2 |
| 4 | 5 | 6 | 7 | 8 | 9 |
| 11 | 12 | 13 | 14 | 15 | 16 |
| 18 | 19 | 20 | 21 | 22 | 23 |
| 25 | 26 | 27 | 28 | 29 | 30 |