MCAS
MCAS

MCAS Introduction
We use BROMCOM as our school management information system. This system is where teachers take registers and record other information. This includes: attendance and homework just to name a few. To see more information about how to school communicates with parents click here.
To sign up, please use the instructions at the bottom of this page.
One of the best aspects of this system is that is has student, teacher and parent mobile applications (apps). The parent app is called "My Child At School" (MCAS) and this allows access to your own child's information. The site is also accessible via a web page at http://www.mychildatschool.com.
The app is an extremely secure service that complies with GDPR regulations. To sign up you will need an invitation code and the school ID. You will need to go to https://www.mychildatschool.com/MCAS/MCSRedeemInvitationCode to set up MCAS using those details. After setting up your account you will then be able to download the MCAS app. In order to send you this code the school needs to have an up to date email address and phone number. If you know that the school does not have this information because it has recently changed or you have not been receiving the regular communication then please send updated information (names and year group of your children, parent's email and mobile number) to contact@nusa.org.uk.
The app allows you to see exactly what goes on at school with instant access and no delay. This will enable you to be more engaged with school life by supporting your child in the appropriate way. For example you will be able to see when they have homework so you are able to provide them with reminders and check they have completed it. By viewing their timetable, you could simply ask how there day has been. Increased parental engagement has been proven to improve student's achievement.
Go to your app store, download the app (search for MCAS) and contact us if you do not have the invitation code.
Sign Up instructions
Use the username and invitation code we have sent you via text to join MCAS. Here is what you need to do: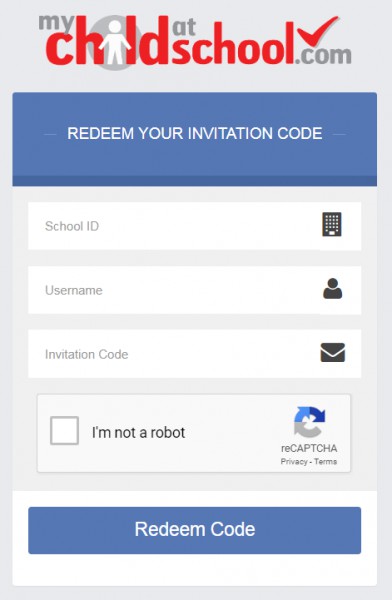 1. Copy the address below into a web browser such as Chrome https://www.mychildatschool.com/MCAS/MCSRedeemInvitationCode
2. Enter the School ID which is 11558
3. Enter the username and validation code which have been emailed or sent via text to you
4. Click that you are not a robot and redeem code
5. Follow any instructions to create a new password etc.
6. From now on you can sign in via this link https://www.mychildatschool.com/MCAS/MCSParentLogin.
7. Or follow the instructions below to download and sign in through the app.
As soon as you have set up your account on a laptop or PC, search for MCAS in the Google Play or Apple App Store and download the MCAS app –make sure to allow notifications.