School is closed to Year 7, 8 & 9 until 2nd November 2020
Monthly Focused Provision News
Monthly News
2017
December

As well as opening the Bilborough Christmas Festival (pictured above) the NUSA Sign Choir also rocked (literally) the End of Term Christmas Assemblies with 'Somewhere Only We know' (John Lewis Christmas advert 2015) and 'Band Aid 30' the up to date version of 'Feed the World'.
The crowd went wild!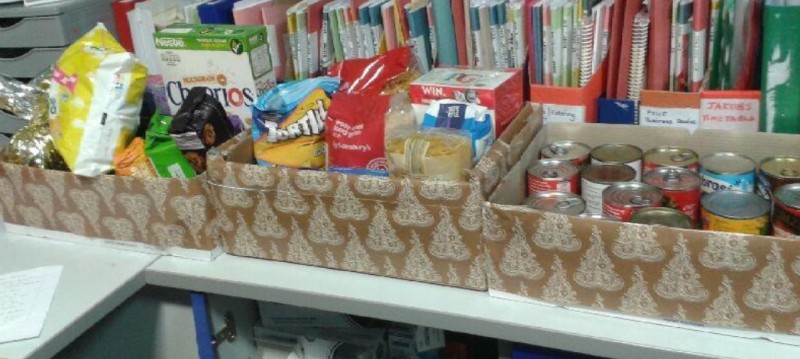 At Christmas the Deaf Team collected a three box hamper which they gave to Reverend Dan Corcoran to donate to the local community food bank.
2016
December.
The deaf choir performed 'Yes I Can' (the Paralympics anthem 2016) in the end of term assemblies in October. Well done to everyone involved!
On Thursday 8th December 2016 the NUSA Signing Choir opened the Bilborough Christmas Festival. It was their first public performance and they were amazing. Several staff members came to see the performance and the girls were much congratulated in school the next day. Reverend Dan Corcoran, pastor from the local community and organiser of the festival, remarked on the choir's professionalism and said, "They were all awesome." He was seen to be singing and signing along with the choir.
Well done to all of our girls in the choir. Look out for their upcoming Christmas Assembly performance.
October 2020
| M | T | W | T | F | WE |
| --- | --- | --- | --- | --- | --- |
| | | | 1 | 2 | 3 |
| 5 | 6 | 7 | 8 | 9 | 10 |
| 12 | 13 | 14 | 15 | 16 | 17 |
| 19 | 20 | 21 | 22 | 23 | 24 |
| 26 | 27 | 28 | 29 | 30 | 31 |