The school is currently closed, except to the children of keyworkers.
Year 11
Year 11
During the event of learning from home year 11 students should complete tasks set on Kerboodle.
Kerboodle can be accessed here: Kerboodle
Usernames are your first inital followed by your surname (e.g. fhuskisson), your password is initially set to this also, the institution code is odu8. Please update your password when you log on to something memorable, there is a forgotten password link if you cannot remember it.
When you log onto kerboodle select the 9-1 GCSE option in the middle and then access your assignments as shown below: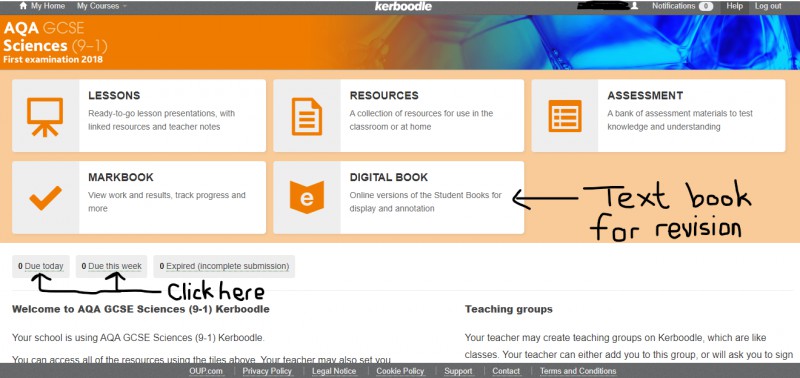 January 2021
| M | T | W | T | F | WE |
| --- | --- | --- | --- | --- | --- |
| | | | | 1 | 2 |
| 4 | 5 | 6 | 7 | 8 | 9 |
| 11 | 12 | 13 | 14 | 15 | 16 |
| 18 | 19 | 20 | 21 | 22 | 23 |
| 25 | 26 | 27 | 28 | 29 | 30 |