School is closed to Year 7, 8 & 9 until 2nd November 2020
Core PE
Core PE
2k and 5k Challenge
Can you take on your teachers and complete 2km or 5km?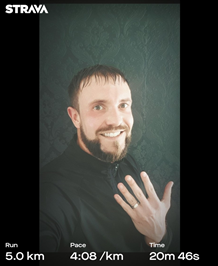 2k challenge

5k challenge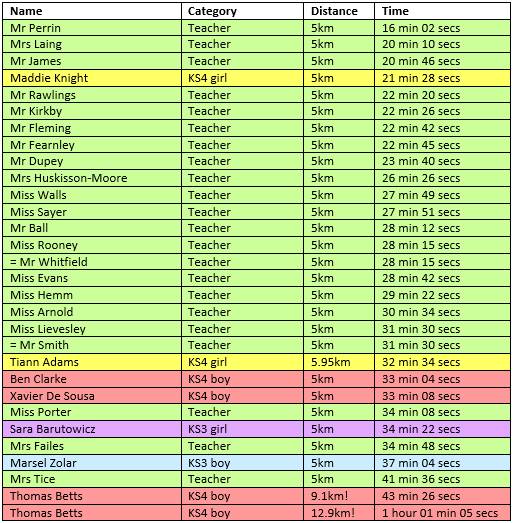 You can walk, jog or run- it's all about getting involved and getting active. Start at 2km and work your way up!
There are prizes on offer for those of you who take part:
KS3 fastest boy and girl for 2k and 5k
KS4 fastest boy and girl for 2k and 5k
Most improved time for 2k and 5k
Random lottery draw for everyone who completes 2k or 5k
To enter, you need to send a screen shot of your time and distance to Miss Sayer esayer@nusa.org.uk and she will add you to the leaderboard.
There are lots of apps you can use to do this, such as MapMyRun and Strava, but whatever you use is fine. If you don't want your time including then just let Miss Sayer know and you will still be entered into the prize draw.
So get your trainers on and get out there!
**Make sure you follow social distancing when you are completing your challenge**
October 2020
| M | T | W | T | F | WE |
| --- | --- | --- | --- | --- | --- |
| | | | 1 | 2 | 3 |
| 5 | 6 | 7 | 8 | 9 | 10 |
| 12 | 13 | 14 | 15 | 16 | 17 |
| 19 | 20 | 21 | 22 | 23 | 24 |
| 26 | 27 | 28 | 29 | 30 | 31 |